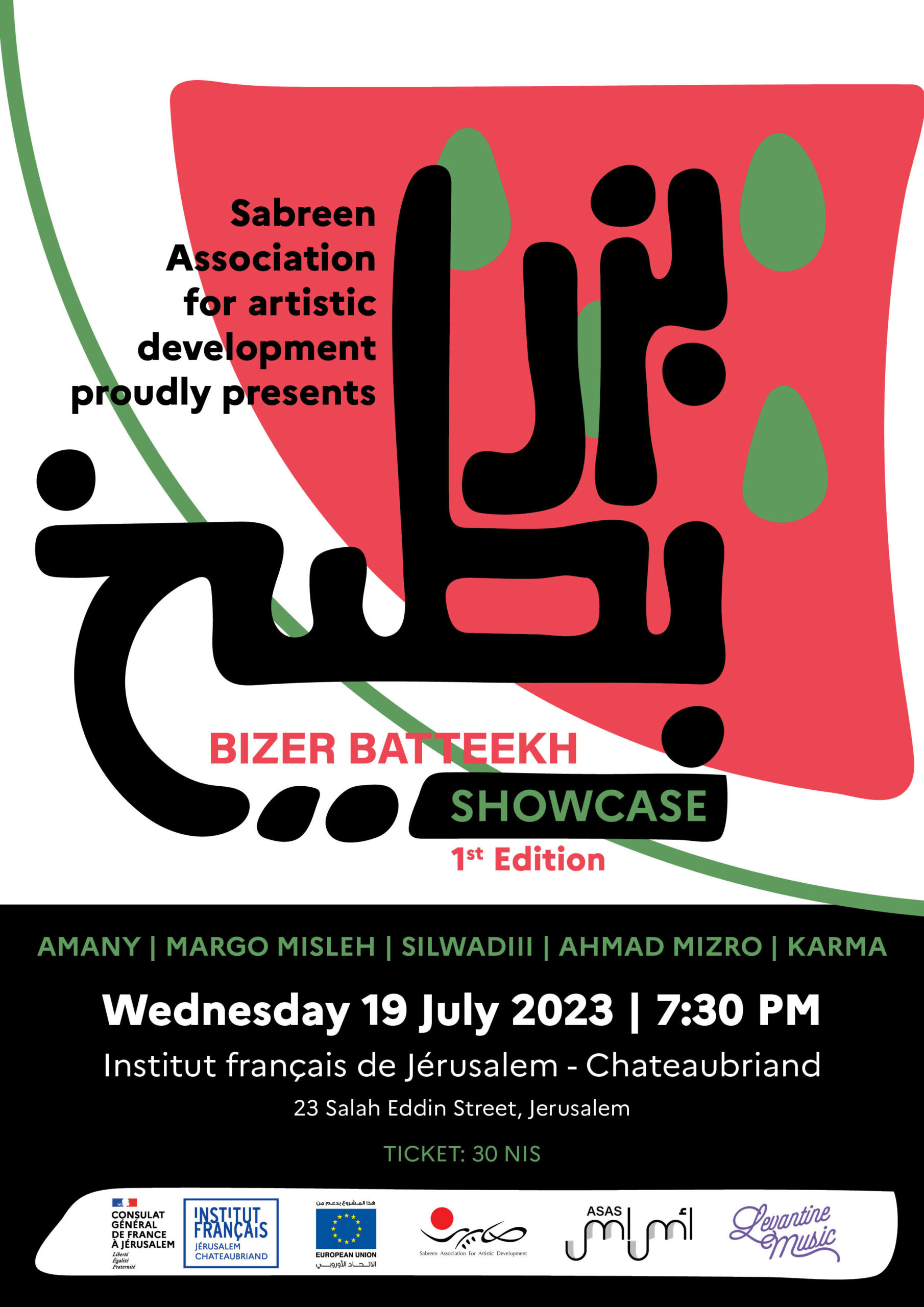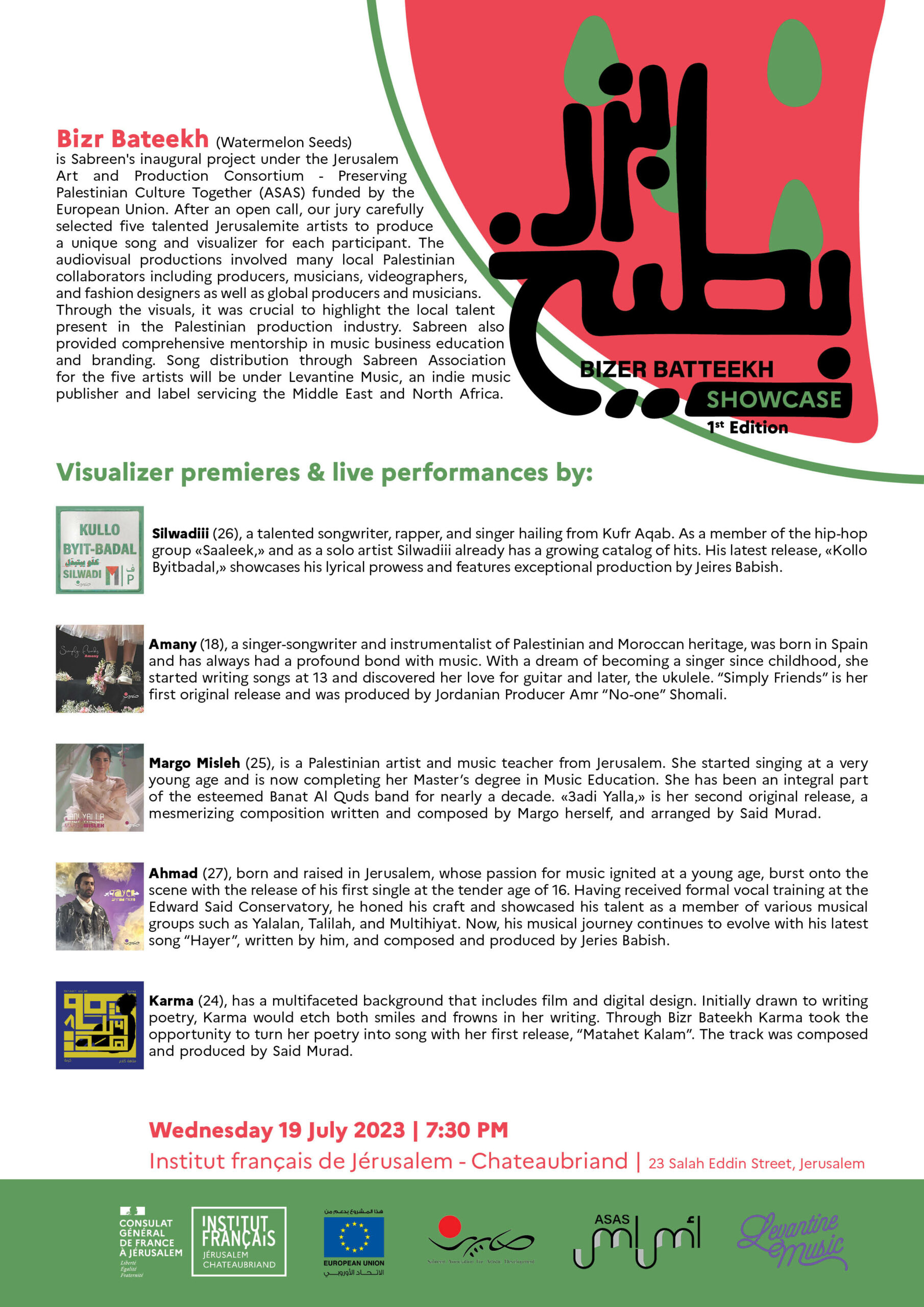 Bizer Batteekh Showcase
The showcase of the first edition of Bizer Batteekh by Sabreen Association for Artistic Development.
Visualizer premieres & live performances by: Amany, Margo Misleh, Silwadiii, Ahmad Mizro and Karma.
Bizr Bateekh (Watermelon Seeds) is Sabreen's inaugural project under the Jerusalem Art and Production Consortium- Preserving Palestinian Culture Together (ASAS) funded by the European Union. After an open call, our jury carefully selected five talented Jerusalemite artists to produce a unique song and visualizer for each participant. The audio-visual productions involved many local Palestinian collaborators including producers, musicians, videographers, and fashion designers as well as global producers and musicians. Through the visuals, it was crucial to highlight the local talent present in the Palestinian production industry. Sabreen also provided comprehensive mentorship in music business education and branding. Song distribution through Sabreen Association for the five artists will be under Levantine Music, an indie music publisher and label servicing the Middle East and North Africa.
Wednesday 19 July at 7:30 pm at the French Institute of Jerusalem – Chateaubriand
Ticket: 30 NIS
In partnership with Sabreen Association for Artistic Development
عرض بزر بطيخ
عرض النسخة الأولى لبزر بطيخ لمؤسسة صابرين للتطوير الفني.
العروض الأولى لمقاطع الفيديو والعروض الحية ل: أماني ، مارجو مصلح ، سلوادي ، حمد مزعرو وكرمى.
الأربعاء ١٩ تموز الساعة ٧:٣٠ مساءً في المعهد الفرنسي في القدس – شاتوبريون
التذكرة: ٣٠ شيكل
بالشراكة مع مؤسسة صابرين للتطوير الفني
Bizer Batteekh Showcase
Présentation de la première édition de Bizer Batteekh par l'Association Sabreen pour le développement artistique.
Premières audiovisuelles et performances en direct par : Amany, Margo Misleh, Silwadiii, Ahmad Mizro et Karma.
Mercredi 19 juillet à 19h30 à l'Institut français de Jérusalem – Chateaubriand
Entrée : 30 NIS
En partenariat avec l'Association Sabreen pour le développement artistique